University and State Library (ULB)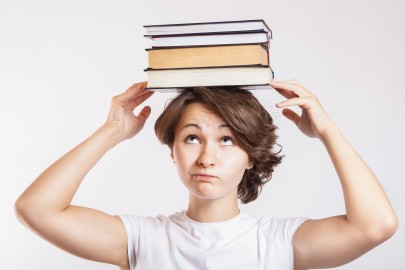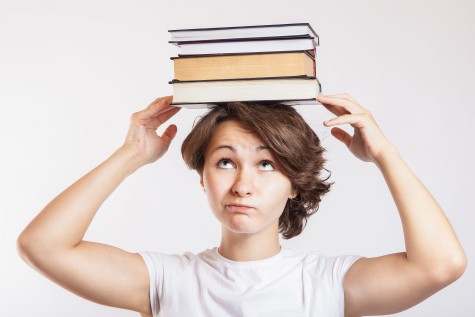 Scientific literature, course books and electronic media for all physics lectures can be also found at both sites (Main Campus City + Campus Lichtwiese) of the Universitäts- und Landesbibliothek (ULB).
Contact persons
 
Name
Contact

Agnes Wieczorek

Study Centre Department of Physics

agnes.wieczorek@tu-...

+49 6151 16

-20020 / -76276
Help with literature search?
The search portal TUfind of the ULB contains the holdings of the University and State Library and the individual learning centres (including the Physics Study Centre, KSC; …) as well as all journals of the TU Darmstadt.
Also of interest are the eBooks, i.e. electronic books in pdf and html format, which are freely available to members of the TU Darmstadt, which can also be searched via TUfind.
The MINT team of the ULB supports you in literature research and acquisition. Just contact us or look for our customised offers.
Useful tips and tricks for research can be found in our tutorials.
The HeBIS portal offers simultaneous research in various data sources (Darmstadt libraries, Hessischer Verbundkatalog, other library catalogues, databases, journal articles …). Furthermore, information on interlibrary loans can be obtained there.
In the electronic journals library (EZB) you will find a list of all available electronic journals.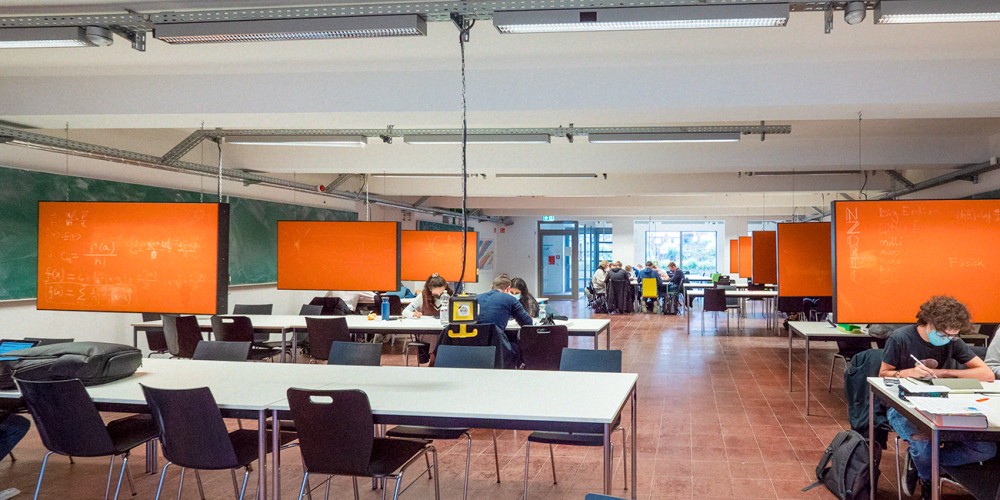 Picture: Fachbereich Physik
Learning centre
The learning centre of the Department of Physics offers more than 50 seats. You can find it at the end of building S2|04.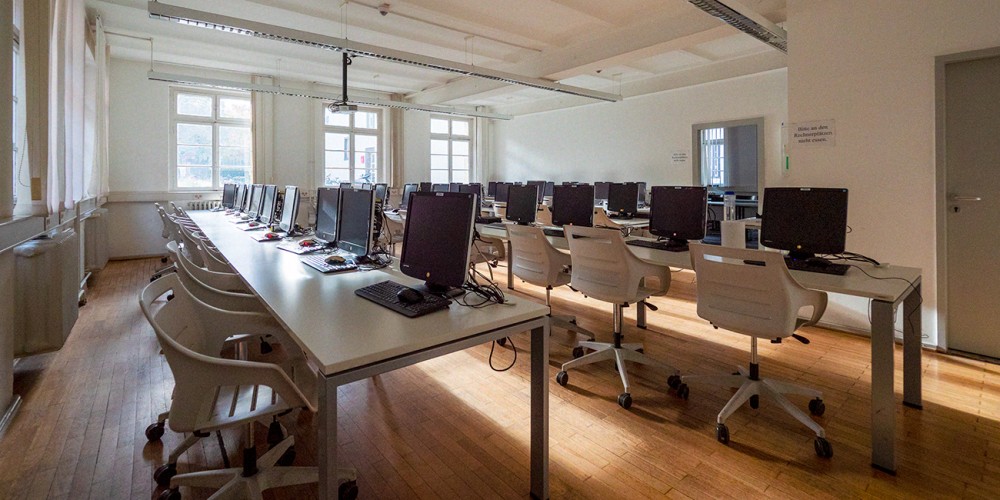 Picture: Fachbereich Physik
Computer pools
You will find computer workrooms in building S2|01 on the ground floor and in S2|06 next to the large lecture hall.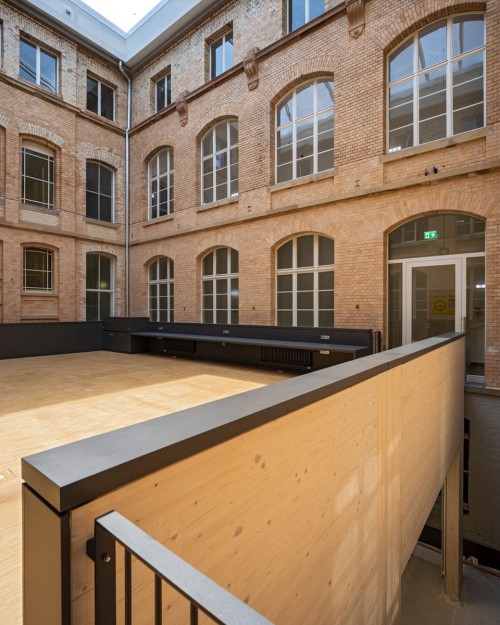 Picture: Rahel Welsen, prosa | Architektur + Stadtplanung
Forum Physics
The Forum Physik serves as a teaching-learning laboratory for physics didactics and is a quiet place with a small number of learning spaces.